This shop has been compensated by Collective Bias, Inc. and its advertiser. All opinions are mine alone. #MerrySpritzmas #CollectiveBias
One of my favorite memories as a child was opening my stocking on Christmas morning. It was such a thrill to see all the fun little gifts my parents could stuff into a cute little stocking. However, the older I got the more my parents would ask me what I wanted in my stocking. Although this seems like a normal and effortless task, it took away that surprise on Christmas morning.
I understand that it can be difficult to create a satisfactory stocking. Some parents have kids traveling hundreds of miles just to come and visit from college. While it's easy to stuff their stockings with candy and basic essentials, you want to make it fun! So here are 10 practical yet fun gifts you can put in your college students stocking this year!
1. Poo~Pourri
What's a stocking without some fun?! Poo~Pourri is the perfect side-kick during the Holiday season! In college, it can be embarrassing to leave the bathroom after your morning coffee hits you. Poo~Pourri lets you leave the porcelain sleigh smelling better than you found it. It's super simple. Before you use the bathroom, spray 3-5 sprays on the water in the porcelain sleigh and take care of business as normal. The protective barrier traps odor under the surface, before it ever begins! All you'll smell is a refreshing bouquet of natural essentials oils. Flush yeah!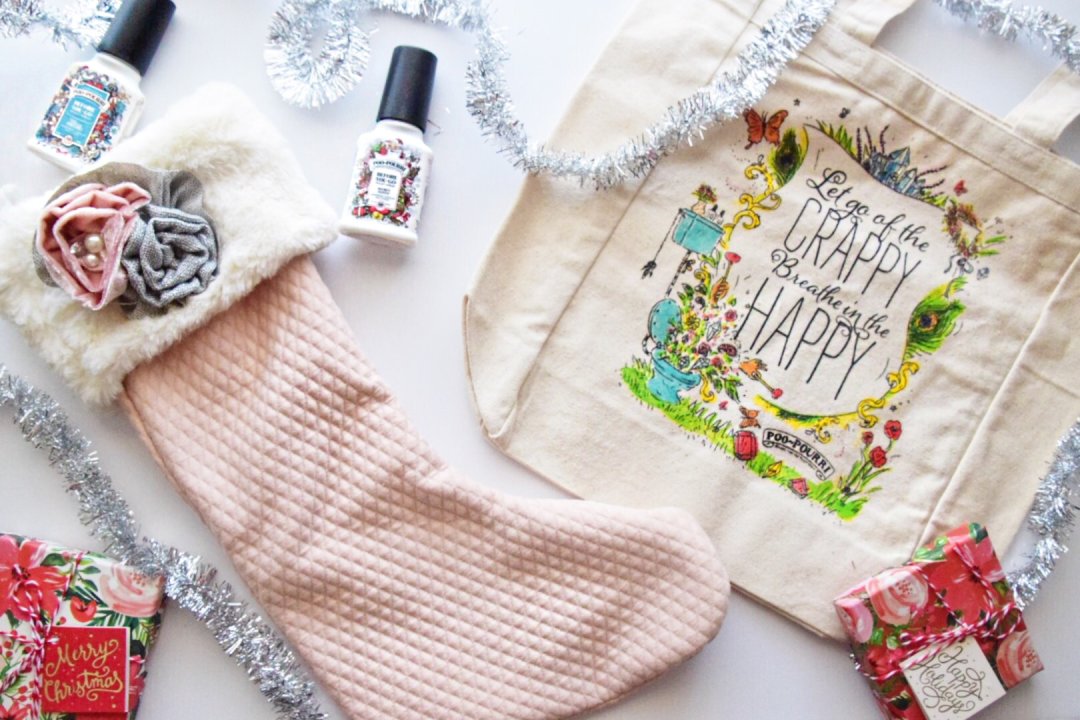 You can shop the image above to shop for your own bottles of Poo~Pourri. Use code WANDER for a 20% discount on your order. You can also take advantage of the free shipping on orders over $19.95!
My two favorites for the holiday season are Secret Santa and Merry Spritzmas®. Poo~Pourri Secret Santa is a blend of cinnamon, vanilla and citrus natural essential oils that eliminates bathroom odor before it begins by creating a barrier on the water's surface. It's a Spritzmas miracle! Merry Spritzmas® is a blend of peppermint, vanilla citrus natural essential oils.
Poo~Pourri is perfect for college girls! It's only normal to feel a little embarassed to leabe the bathroom after your morning coffee hits you so poo~pourri lets them leave the bathroom dorm confidently! It's available online
here
in five different scents (Secret Santa, Merry Spritzmas®, Spiced Apple, Lavender Vanilla, and Original Citrus)! I love shopping online! You can also buy holiday duo gift sets and other fun, affordable Poo~Pourri products!  
2. Bluetooth Speaker
In college, everyone is always jamming to music whether we are in the shower, enjoying girl's night, or studying for exams. Bluetooth speakers are miniature-sized, making it completely portable! Enjoy listening to your favorite music on the go.
3. Nail Polish
Add a few new colors of nail polish to her collection this Christmas! They are one of the best stocking stuffers and she will use them all year long. This year, stick with what is in style and pick some neutral or nude nail polish colors.
4. Tote Bag by Poo~Pourri
It's a struggle to even walk around campus let alone carry stuff! Enlighten their load with this "Let go of the crappy. Breathe in the happy." canvas tote bag! They can use it for school, gym, road trips, groceries and more! It's topped with heavy duty top carry handles and printed with original, hand-illustrated graphic by Poo~Pourri on both sides! Click
here
to shop this tote bag!
5. Gift Cards
A college student probably doesn't have a lot of extra money to spend on extra little luxuries like a new video game or a music subscription.
6. Lipstick
No holiday look is complete without kissable lip! Plus, a college girl could never have enough lipstick! Pick up a great color and help boost their confidence.
7. Socks
Anyone can stay warm on those cold winter nights in the dorms, thanks to super-soft and comfy socks. I still love getting colorful and fun socks during Christmas. They are definitely a stocking stuffing must!
8. Inspirational Print
Inspirational prints are my favorite! They give motivation to not only keep grades at their best but also inspiration for who we want to become.
9. Headphones
About 80% of students walk around campus around with headphones in their ears or when they're studying. Many studies show that studying can be improved while listening to certain kinds of music. I love to listen to music while walking to my classes to help me get focused. Sometimes teachers might assign homework to listen to a podcast or a video so if you want to keep the peace with your roommate or those around you, you'll need to use your headphones!
10. Hair Ties
It doesn't matter if she got hair ties last Christmas. Chances are, they've all mysteriously disappeared and now she has one or two left (the same problem exists with her bobby pins!). Just do the right thing and give her some nice new hair ties this Christmas. Her stocking won't be complete without them!
Stockings are supposed to be fun and exciting for everyone. Make sure you create the best stocking for your college girl this holiday with by giving practical yet fun gifts. Explore Poo~Pourri products online, and bring home the Before-You-Go® Toilet Spray to inspire her to confidently own her thone! For more product information and inspiration, stay up to date with the brand and watch this
video!
!